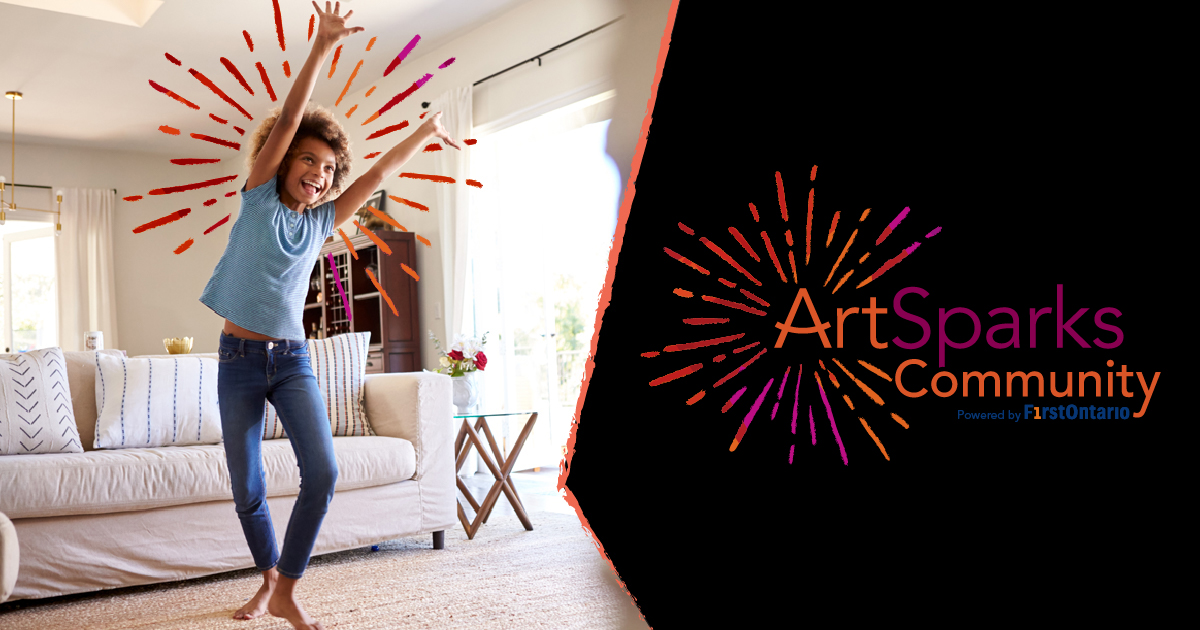 FirstOntario Arts Centre Milton remains closed in light of COVID-19 related restrictions. In the interim, have a look at our virtual program series promoting culture and connection. ArtSparks Community, powered by FirstOntario, in partnership with Arts Milton features a variety of classes and performances with content suitable for all ages.
---
Movement Mondays
Get moving with these sessions featured for 'Movement Mondays':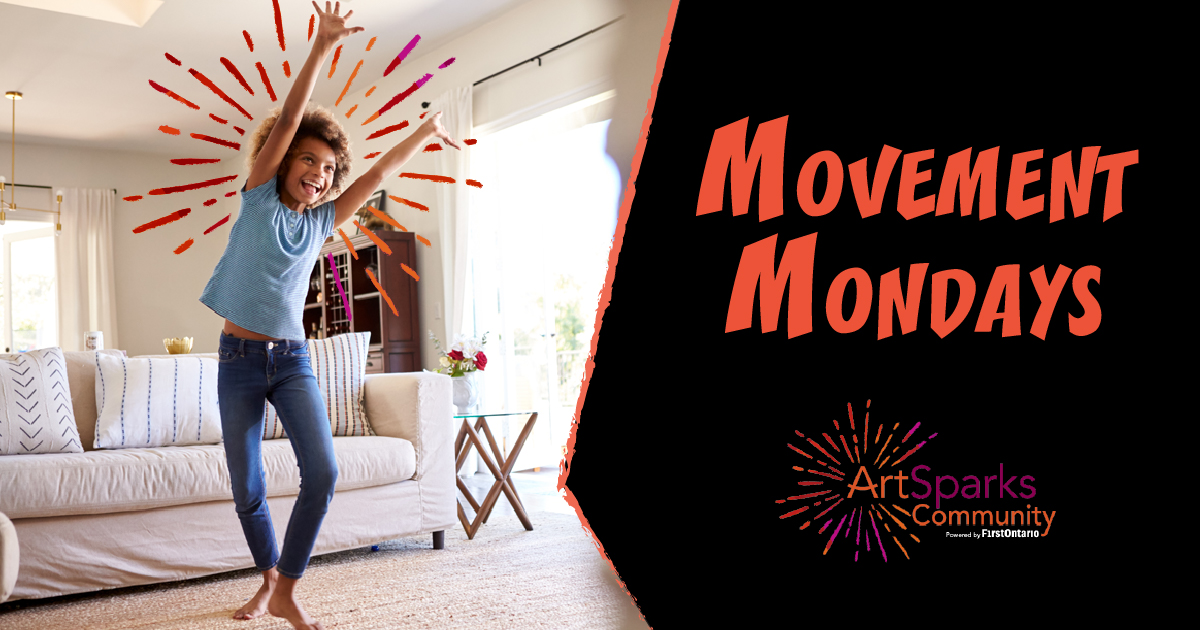 ---
Little Sparks
Watch these art and craft workshops featured for 'Little Sparks' – fun for the family to do together: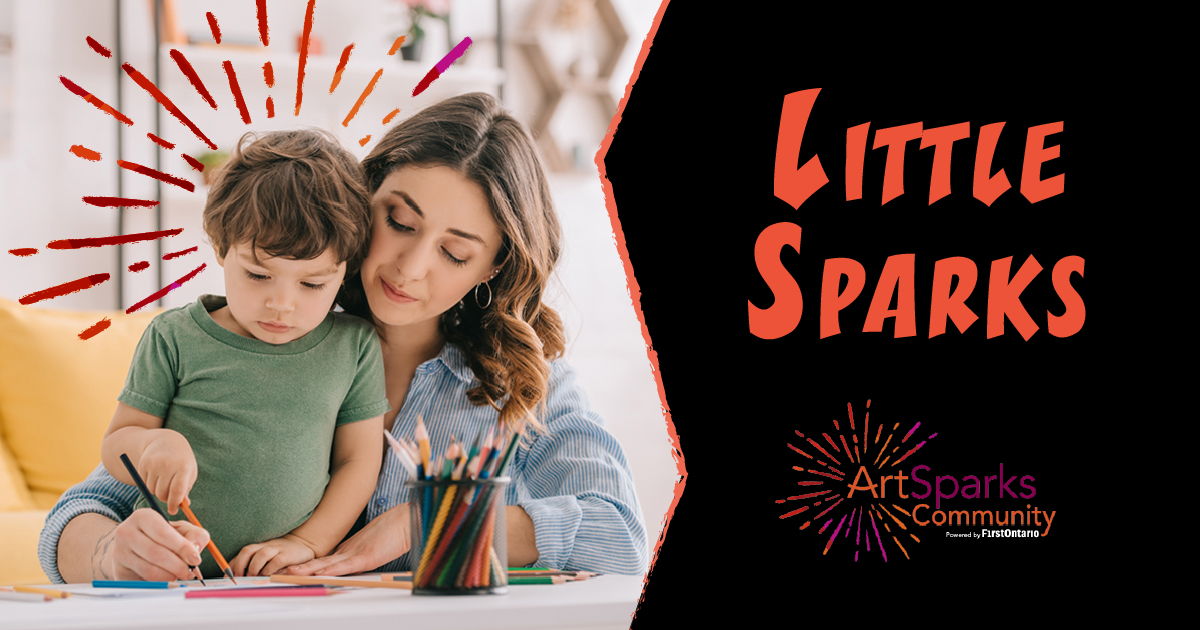 ---
Friday Night Spotlight
Watch these performances by local artists taking centre stage, featured for 'Friday Night Spotlight':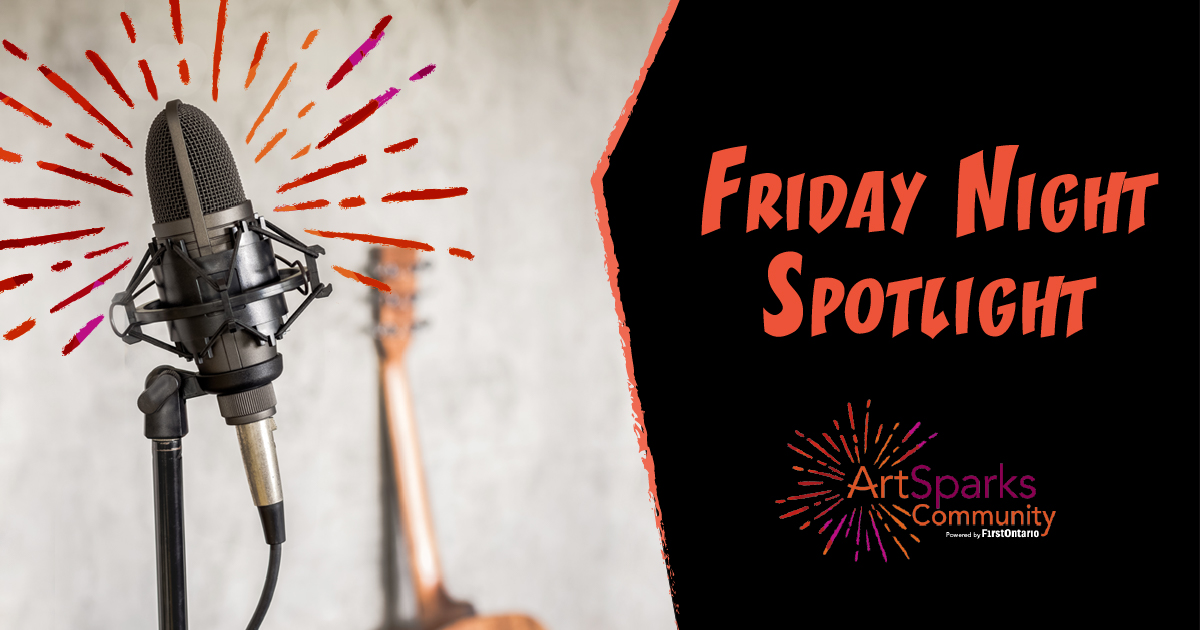 ArtSparks Community has been presented as this year's alternative to ArtSparks, a free, annual program that provides the opportunity for Milton elementary school students to visit the Centre for a performance or workshop, free of charge.
---
Online Arts Engagement Opportunities
We've collected a list of engagement opportunities to keep you inspired and connected. To be included in our listing, feel free to email your opportunity and contact information to arts@milton.ca for consideration.
AGO From Home includes resources for teachers and parents, educational videos, and the opportunity to watch past programs online or follow #AGOfromHome on Facebook.
Bata Shoe Museum offers online exhibitions. Also check them out on Instagram and Facebook.
Watch cast recordings and live-streamed performances on the website and Facebook page and engage in Broadway themed challenges on Instagram.
Their interactive at home series and collection provides everything you need from online ballet classes to YouTube premieres and more. Follow their Instagram for updates and announcements.
Discover their online collection or YouTube channel.
Edmonton artists perform through Facebook Live streams and Watch Parties in the Stuck in the House Series.
Presents The Corona Variations - A cycle of six short "Phone Plays" for one audience, or one household, at a time.
To support parents while schools are closed, CODE has identified resources for ELEMENTARY PARENTS and SECONDARY PARENTS. To support teachers while schools are closed, they have identified those CODE resources which are most compatible with on-line learning and have provided tips for adapting these to distance learning for ELEMENTARY TEACHERS and SECONDARY TEACHERS.
Visit their website for colouring sheets, crafts, and lesson plans. Follow their Facebook page for live events and daily inspiration.
Offers a Digital Experiences listing.
Check out their Facebook for creative videos, tutorials, and demos for at home fun.
Offers digital Art Care Packages containing a collection of things you may find inspiring, mood brightening, informative, useful, calming or just entertaining entrances to "rabbit holes" sure to help while away the time.
Offering CyberStage Workshops for grades 1-9 that include musical theatre, acting, and theatre games.
Since 2016, Expect Theatre has been producing the PlayME Podcast, transforming new Canadian plays into audio dramas, and making Canadian theatre accessible to audiences worldwide.
Explore Indigenous artists and organizations on their website and visit their Facebook page for live-stream announcements.
Offers free weekly kits with simple crafts, engaging songs, and helpful parenting tips.
Enjoy music from their Concert Series, visit online exhibitions, and follow along author and illustrator Dav Pilkey's video series.
Posts a daily list of arts engagement opportunities on their website and Facebook.
Each week, dancers come to you live from their homes, teaching ballet and workout classes or hosting Q&A's, bake-alongs and more. See schedule here and follow along on Instagram. Additionally you can sign-up for a zoom dance class.
Visit the virtual exhibition Photostories Canada or follow their Facebook page for event information including the National Gallery of Canada edit-a-thons. You can help update under represented artists' profiles on Wikipedia from the safety of your own home. Each week will focus on a different group of artists.
A virtual marketplace that brings Ontario together to help support local artists, operators, attractions and businesses throughout the province. Engage online content, resources and events for the Arts, Film & Television, Local Experiences & Sport, Attractions and more.
PAMA@Home Family Fun Activity posted daily on Facebook
Follow their Facebook page and Instagram for event announcements.
Visit their website for online performances, workshops, and activities.
Roseneath Theatre has online camps for kids and well as teacher resources.
Website has engaging activities, virtual gallery tours, collection highlights, and live event details.
Offers live writing workshops. Watch her Instagram for workshop announcements.
Facebook Live events with Sharon, Randi and Friends. Watch their Facebook page for announcements.
Offers Sing a Song for a Senior, Happy Calls, and Smile Serenades (Interactive Chat Visit). Follow their Instagram for directions on how you can submit your Song for a Senior and get involved.
Live events with Splash'N Boots. Watch their Facebook page for announcements.
Participate in Stay-at-Home Cinema. TIFF has curated a series from Crave's extensive selection of titles, accompanied by conversations with special guests via Instagram. Ask questions and share your thoughts @TIFF_NET.
Follow #TSOatHome events on Facebook and Instagram.
Free online arts workshops such as beatboxing, street dance, and spoken word for youth ages 12-29.
Participate in online arts program.
Explore the stories and treasures, past and present, of hundreds of communities across Canada.
Indoor drama games and storytelling events with Inside with Imagination

---
Articles
Arts and Mind Lab Covid-19 NeuroArts Field Guide: Offers weekly creative activities to combat the trauma and stress of a slow-motion catastrophe. The guide provides a blueprint for dance and movement therapy to fight burnout, songwriting to deal with grief, interior design projects to create soothing work-spaces for the Zoom-frazzled employee.
---
Hashtags
#CanadaPerforms - Follow for live streaming performances by Canadian artists on Facebook and Instagram.