Saturday, September 21, 2019
Fall Ball 2019 is throwing it back to the 1950s with a cocktail hour and dance reminiscent of an era when ice cream cost a quarter, milk was delivered to the door, and people danced to live music! Featuring The Dreamboats, whose sound is equal parts Chuck Berry and The Wonders, they will deliver a high energy, nostalgic show that will have everyone dancing and singing the night away.
Fall Ball is a community initiative, with 100% of proceeds benefitting ArtSparks powered by FirstOntario. This program provides free arts programming to Milton elementary school students. Please note that this event is 19+.
Bring a dance partner. Use the promo code JITTERBUG and get two tickets for $150 (taxes and fees included). This promo is only available September 9 to 16. For larger parties please contact the box office for additional savings.
Regular Tickets: $125 (taxes and fees included)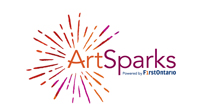 The Dreamboats
The Dreamboats are bringing back good ol' rock n' roll.
After international tours in both Europe and California, the young and energetic Dreamboats are ready to dazzle audiences with their award-winning music inspired by the 50s and 60s sound that they adore. Their on-stage antics are complimented by tales from their adventures on the road: from performing at the legendary Cavern Club in Liverpool, England (where The Beatles cut their teeth), to hearing how rock n' roll came to Canada, first-hand, from the legendary Ronnie Hawkins, to swimming in Elvis Presley's pool! The Dreamboats are bringing the sound from this timeless era forward for a new generation to discover.
"It was truly the best stage presence I have seen in a very long time. It was the kind of performance that made you want to kick off your shoes and get loose." — OPJAM Blog
Event Schedule
7:30 pm - Doors open
8:00 pm - Cocktail hour. Pick a song at the jukebox and Boogie Woogie or grab a drink at our root beer float stand. Enjoy delectable eats catered locally by Mint Leaves Catering and bid on an array of silent auction items provided by local and regional businesses.
9:00 pm - Mayor's welcome and learn to partner dance with the help of Black Cat Boogie. The Dreamboats will take to the stage for a two hour set with intermission. Shaking a tail feather encouraged.