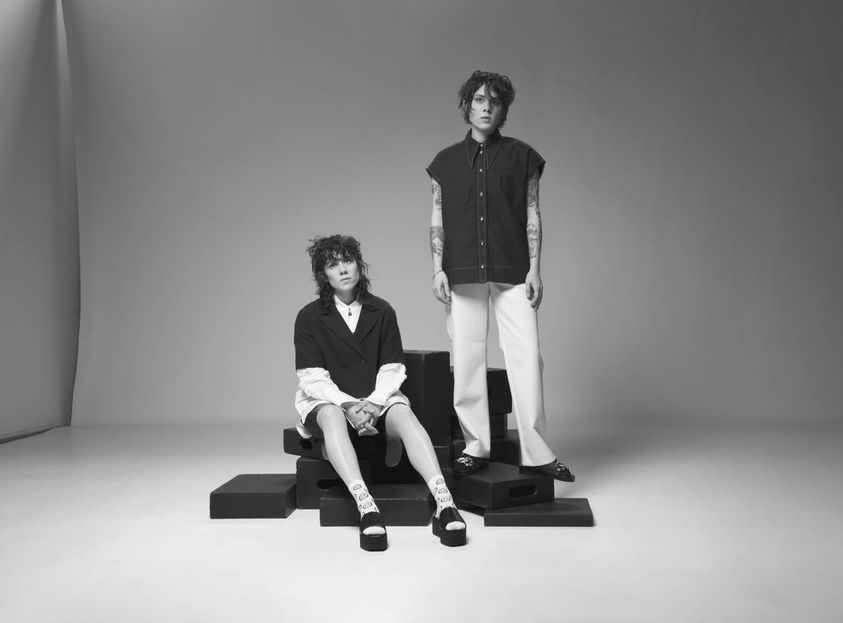 Tegan and Sara launched their careers straight out of high school, from their hometown of Calgary, Alberta. In 2000, they signed to Neil Young's record label, Vapor Records, out of Santa Monica, California. Over the course of their twenty-five-year career, they have sold well over one million records and released ten studio albums, including their latest release, "Crybaby."
They have been honoured with numerous Grammy, Glaad, and Polaris nominations, as well as three Junos for their seventh studio album, "Heartthrob," which included the pop juggernaut "Closer." Their songs have been featured in TV shows like "Glee," "Grey's Anatomy," "Girls," and "Heartstopper." In 2018, they received both a Governor General's Performing Arts Award and the New York Civil Liberties Union Award.
Tegan and Sara have been touring for twenty-five years and are constantly evolving their live show. No two nights are ever the same. The Not Tonight tour is a contoured acoustic storytelling evening showcasing the 2002 album "If It Was You," as well as an additional set of their most beloved songs. Audience members can expect an intimate night of music and storytelling.
Tegan and Sara will be joined by special guest Becca Mancari.
Buy tickets online or by calling the box office at 905-878-6000
Date & Time
March 30, 2024 at 7:30 p.m.
Venue
FirstOntario Arts Centre - Mattamy Theatre
Ticket Price
$112
Taxes and fees included